Living in the United States, we are blessed with a natural environment that is uniquely diverse. Through our work moving trees across the USA, we have witnessed some amazing natural specimens that seem barely possible.
The botanical richness of the United States means we have numerous gigantic trees to admire and preserve. Southern Oaks, sequoias, redwoods, firs, bristlecone pines, and cypresses dot our land and carry history on their branches and in their trunks.
Some of these trees are more than 2,000 years old. Many existed before the Mayflower landed on the East Coast. Even more large trees have witnessed history in the making, from the Founding Fathers signing the Declaration of Independence to the erection of the Statue of Liberty and the end of WWII.
Here at Environmental Design, we respect the incalculable environmental and historical value of large trees and treasure these living monuments for their past and current significance.
To help save them, our technology includes various tree spades, boxing, and our own patented Arborlift® tree-moving system. This advanced technology has helped us move trees safely while helping project developers, landowners, and municipalities realize their development and remodeling plans.
Join us on a tour of some of the most majestic gigantic trees in the US and admire our country's wide array of impressive trees.
Giant Trees Beyond Belief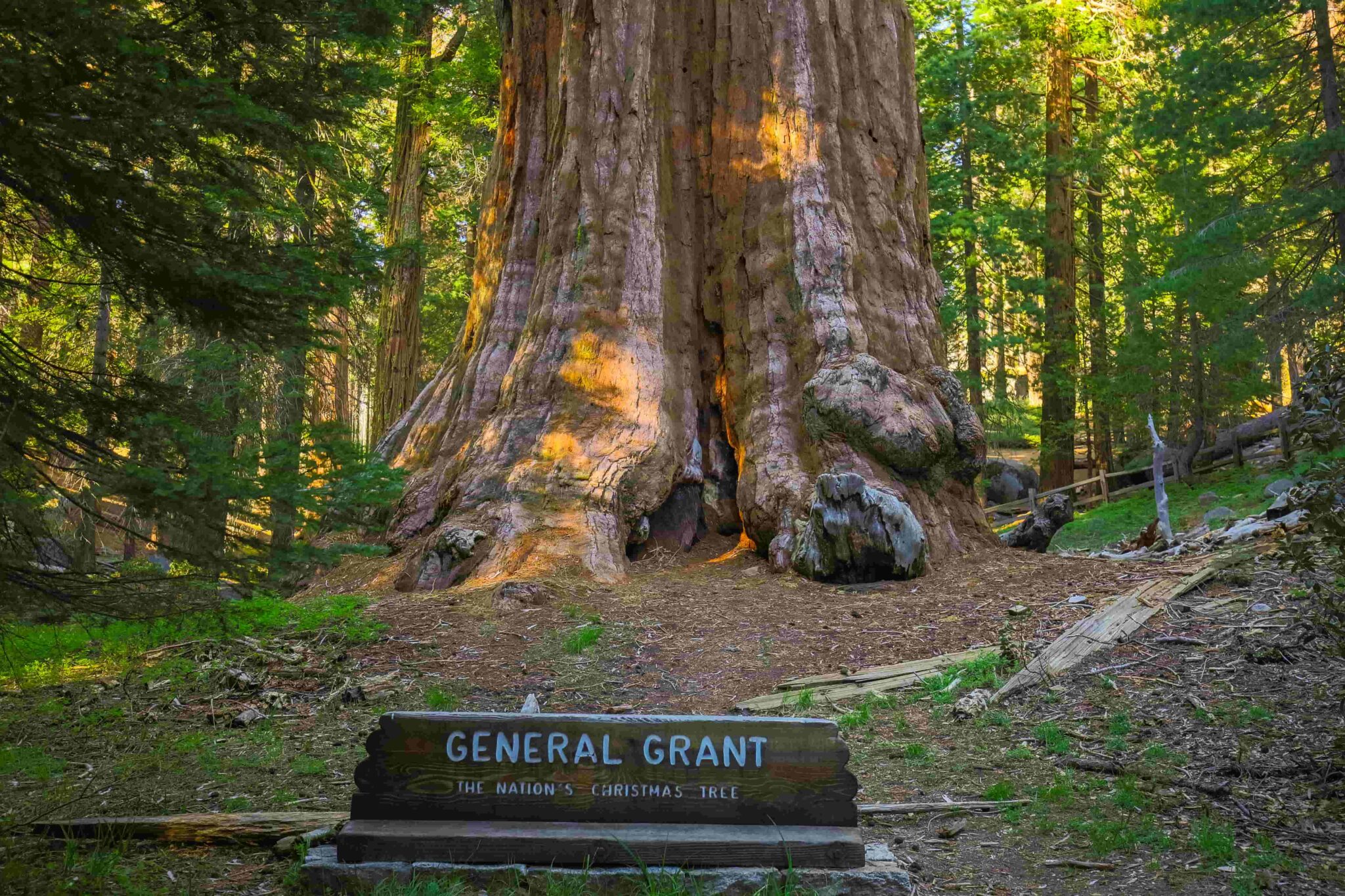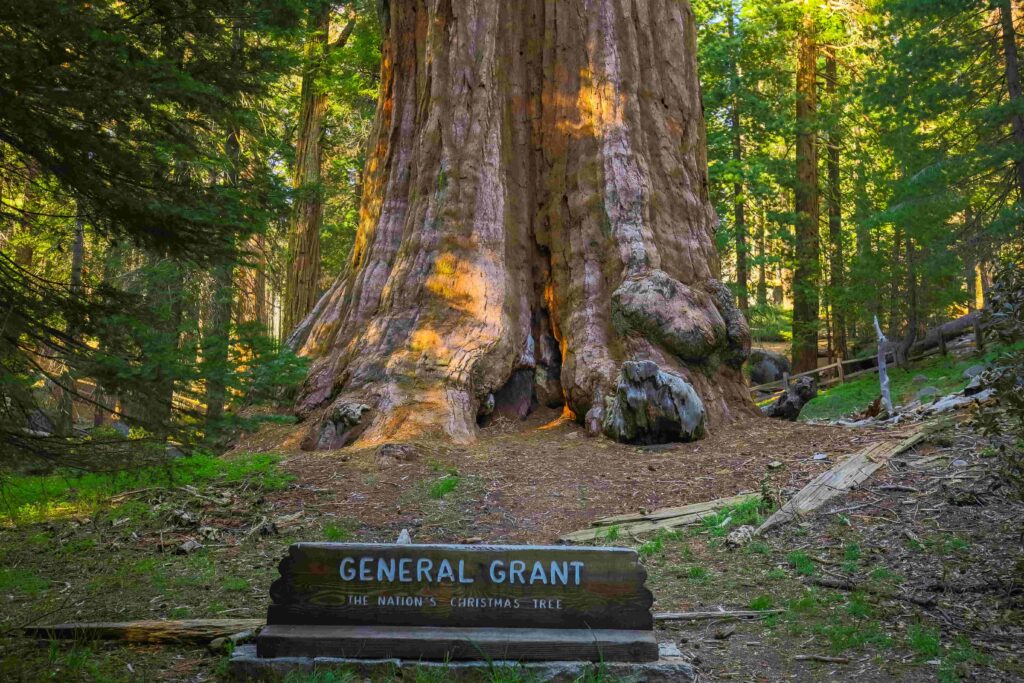 The giant sequoias in California are amongst the tallest trees in the country, with the so-called General Grant sequoia standing at 276 feet tall.
Another giant sequoia, General Sherman, stands at 275 feet tall and is the largest in the world in terms of volume. General Sherman is assumed to be more than 2,000 years old.
Speaking of tall trees, Hyperion is the tallest tree in the United States, standing at a colossal height of 380 feet.
Ancient Trees
If you focus on age instead of size, a giant sequoia in Yosemite National Park is over 3,000 years old. And it's still alive, meaning that it is still growing, albeit at a reduced rate.However, this doesn't even compare to the oldest known tree in the United States; a bristlecone pine tree located in California and thought to be 4,852 years old. The tree, appropriately named Methuselah, existed before the Egyptians built the pyramids and can be categorized as a living tree from the Stone Age.
A Bald Cypress in California is alive and well at 2,646 years old; just a bit older than a 2,463 years old Rocky Mountain Bristlecone pine in Colorado.
Compared to Methuselah, the Angel Oak in South Carolina is a sprightly young thing, just 1,500 years old. Its sprawling low-hanging branches make it an astonishing live oak specimen, with its longest branch being 187 feet long and several branches resting on the ground due to their sheer weight. The shade it provides is unlike anything else in the world. America Is Brimming with Giant Trees
Apart from record-breaking trees, our country is blessed in having several tree specimens that grow tall and wide.
Our 40 years of experience have led us to some astonishing trees. For instance, live oaks and other types of oaks can grow up to 100 feet; their spreading branches give them their characteristic and much-cherished majestic look. Oaks live for well over 150 years and can go beyond 200 years.
White pine trees can grow to 100 feet tall, maples can reach 75 feet, and hickory trees grow to 80 feet.
While these trees can't compare to the jaw-slackening trees described above, they are still invaluable for their beauty, strength, and history. Besides their cultural value, they are inexhaustible workers for a cleaner, better environment.
All Trees Are Precious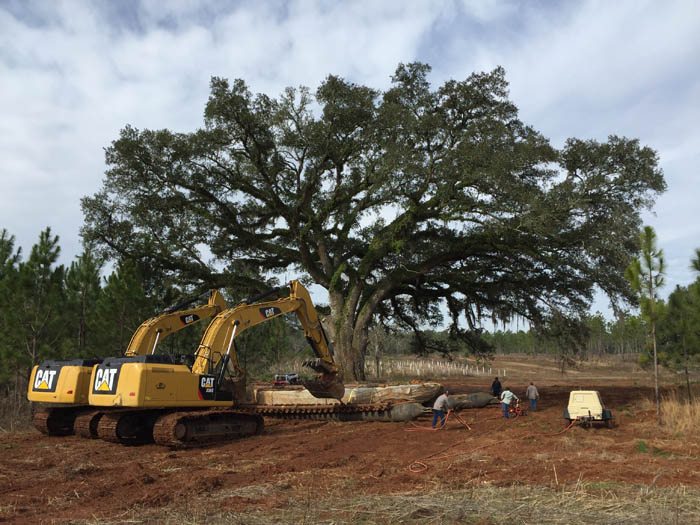 We are proud of our hand in saving some of these gentle giants for future generations. For example, we have moved a sequoia in Boise that was 110 feet tall and over a century old. In 2011, we moved a gigantic live oak called Mr. Al in Louisiana.
We have also moved five live oaks for 4 Oaks Plantation using our proprietary Arborlift® technology. The trees were over 200 years old and required special care. After a fall root-pruning, these 36-48" diameter live oaks were moved the following spring, traversing nearly a mile from harvest to final locations. The trees were given names as staff and management grew to love them. Today, Melissa, Javier, Pete, Re-Pete, and Fred are thriving.
These are just a few examples of our work as experienced and qualified tree movers. Our tree-moving company doesn't balk at challenges. We respect the intrinsic value of trees and help our clients advance their projects while safeguarding the wellbeing of the existing trees found on the land.
As we stand in awe before these benevolent giants, our EDI teams of technicians and arborists want to protect and preserve them and help them continue their life in a place better fitted to their needs. Technology, knowledge, and love for nature work in tandem to build a brighter future for people and trees alike. Environmental Design helps developers and landowners increase the value of their investment while making the world a better place.
If your landscaping project requires moving a tree, contact us today at (800) 376 – 4260 or Visit Environmental Design Inc. online to start planning your project for successful tree moving and relocation. We have offices in Texas, California, and Minnesota, and move trees across the United States and even abroad.